15 easy plant-based meals – delicious recipes made with pantry staples
Delicious vegan and healthy dishes can be easily prepared with simple ingredients from your pantry. With these 15 simple Comfort Dishes, I would like to give you some inspiration for the kitchen. Whether you are vegan, vegetarian or omnivore, there is a dish for everyone.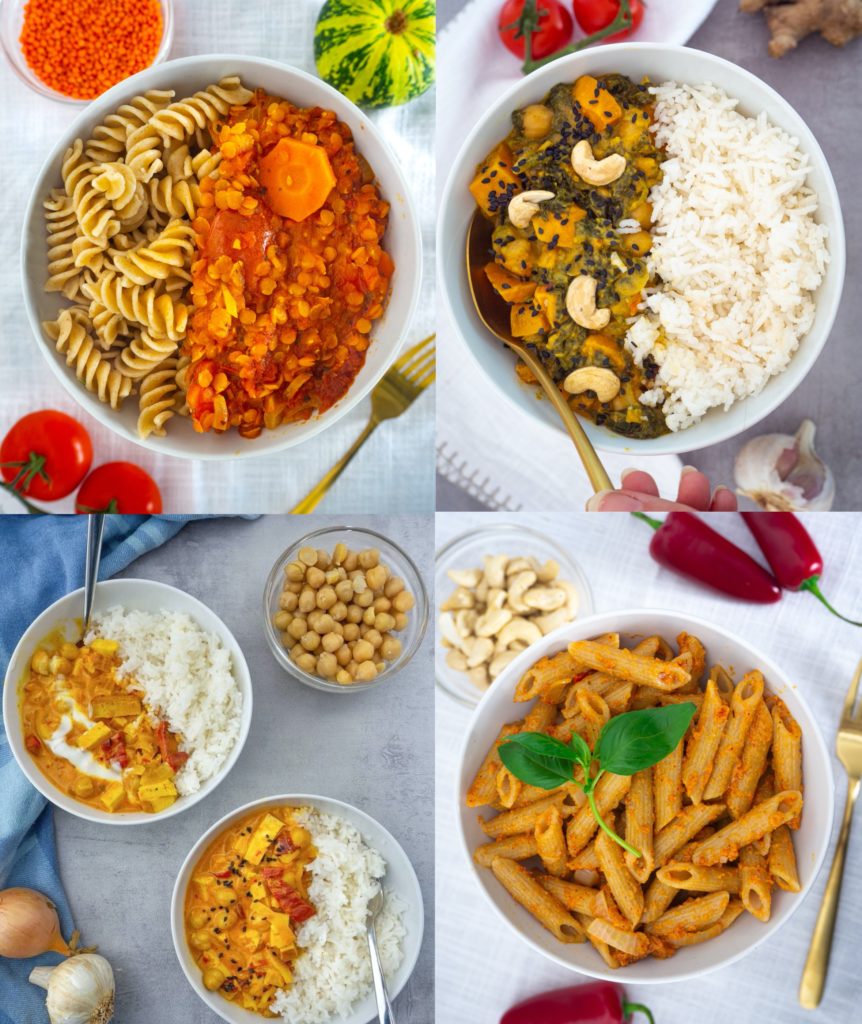 Today I have a very special post for you which I did not really plan at all. Because we are in a difficult time at the moment, I thought I could share some simple vegan recipes with you which you can easily cook or bake with pantry staples. Because of the coronavirus most of us live isolated at home. So now it's particularly satisfying to prepare comfort food that also gives you energy and is healthy. Because immune boosters are incredibly important, not only at this time but also in general. Therefore I would like to show you in the following list how easy it is to prepare delicious as well as healthy dishes from pantry staples.
Which plant-based foods should you have at home?
Whole grain products: noodles, rice and in addition I mention potatoes and sweet potatoes. Carbohydrates are very filling and give the body energy.


Legumes: Can be stored for a long time in the pantry, are healthy and tasty. They are also rich in protein. Legumes can be used in many ways whether as a healthy dessert or in a dish. They also look good in a Buddha Bowl :-).


Vegetables & Fruits: Frozen fruits and vegetables can be stored very well in the freezer. Fruits and vegetables contain particularly high levels of vitamins and are therefore very important for the body. It is best to make your meals as varied as possible. Bananas, for example, can also be frozen and used in a smoothie. Apples can be stored for a long time too. I use both fruits very often, so I have some recipe inspirations with them for you! By the way, I always have diced and pureed tomatoes at home. You can make simple pasta sauces with them!


Oatmeal: I love oatmeal! You can use oats in so many different ways. You can use it for baking, make delicious granola or simply use it as an addition to yogurt. That's why I recommend having oats in stock. They are filling, nourishing and make you happy :-D.


Tofu: Tofu contains a high amount of protein. Tofu and legumes are the perfect meat substitute. You will find some dishes with tofu on the list. Smoked tofu is my favorite and I use this kind of tofu for almost all my dishes.


Seeds, nuts & oil: Seeds, nuts & oil contain healthy fats. Furthermore, these ingredients are very good to store. Seeds and nuts can also be added to porridge or muesli. I love to use coconut oil and nuts for some baking recipes. Nuts are filling, delicious and also a great snack for in between!
And remember: We are all in this together!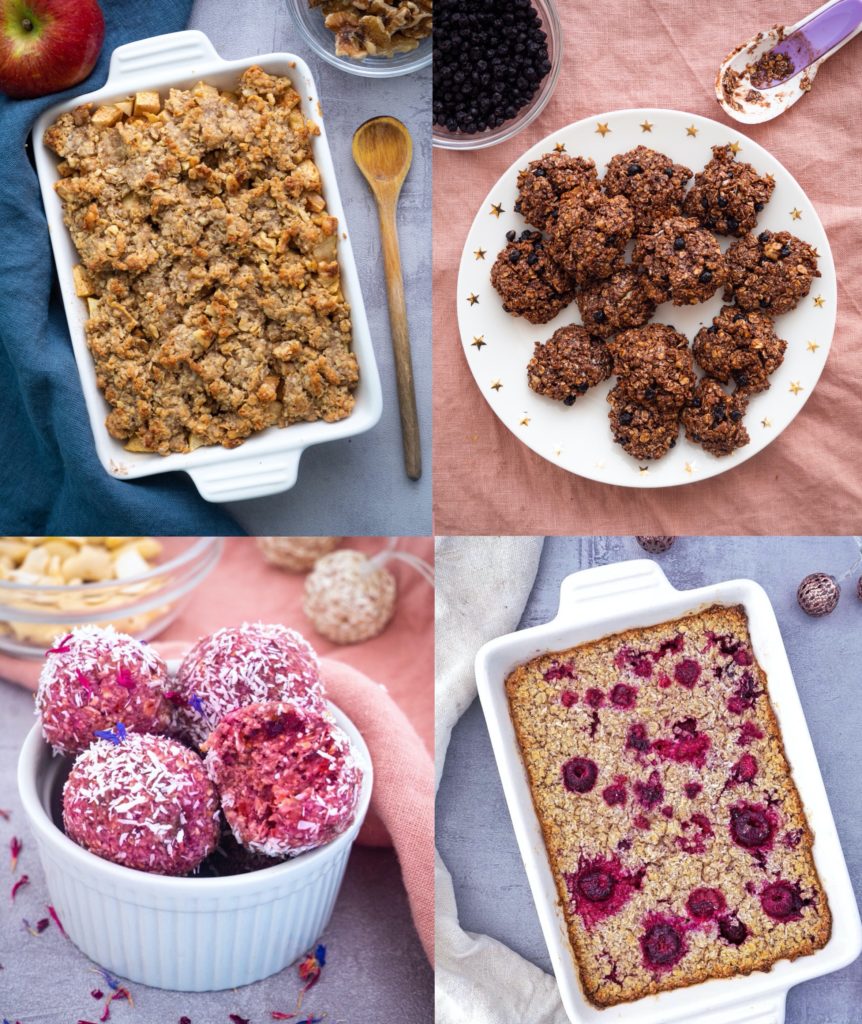 Bring some variety into your kitchen with these 15 simple vegan dishes:


Energy Balls with Raspberries and Dates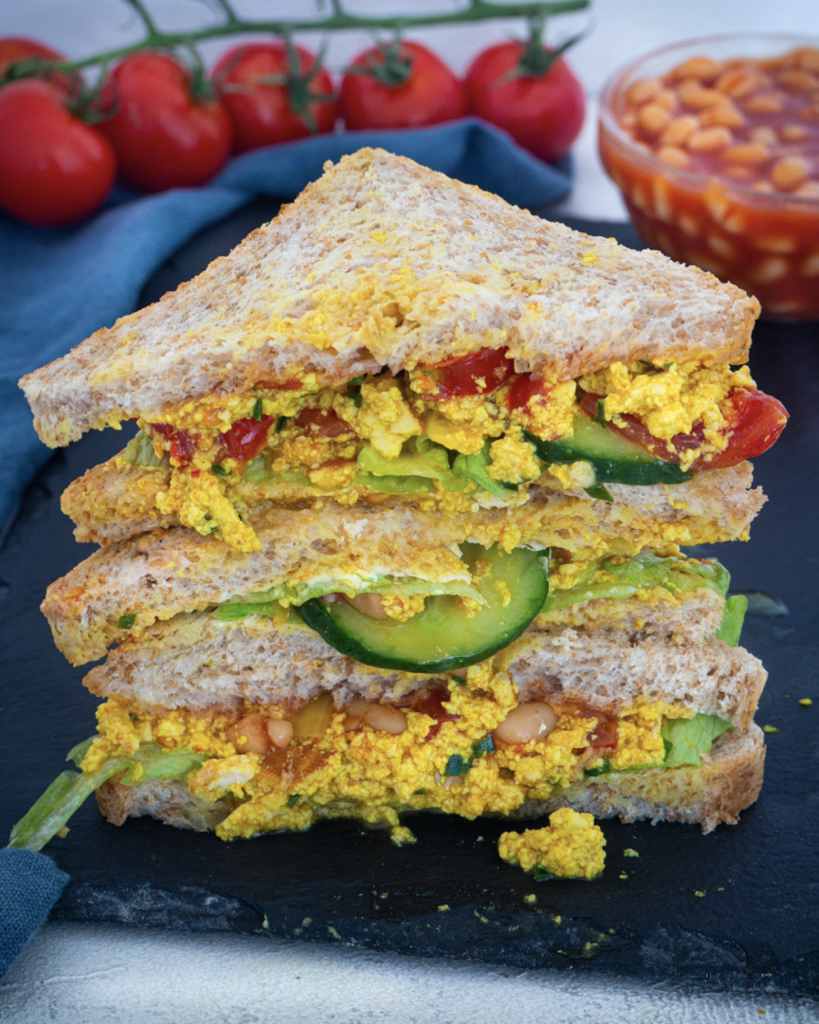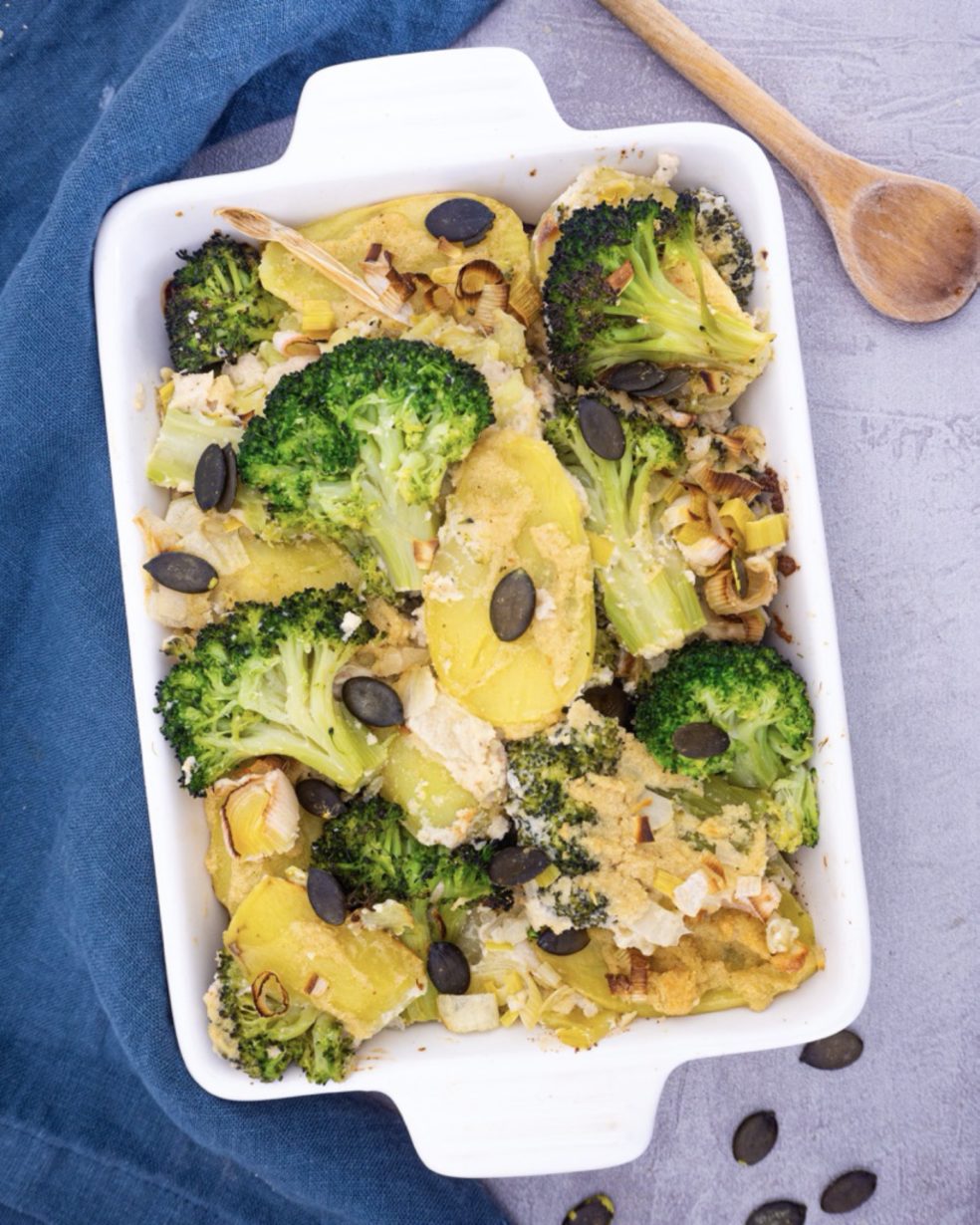 Eggless Chocolate Banana Bread

How do you like these recipes?

I would be very happy to get feedback from you! If you try one of these recipes, please leave me a comment with a ⭐️ rating. Are you active on Instagram or Facebook? If you post a picture of the recipe, please link it to me with @plantiful.heart so I can see your creation! ?

Are you active on Pinterest? and do you like this recipe? Then you can pin the following picture ? You can find the Pinterest Button under the picture.