How to make Granola?
Jump to Recipe
Do you buy Granola at the supermarket? It doesn't have to be because you can easily make your own granola. Besides, you can combine granola the way you like it most! Granola is easy and quick to make. I have two granola recipes for you which are crunchy, healthy and absolutely delicious.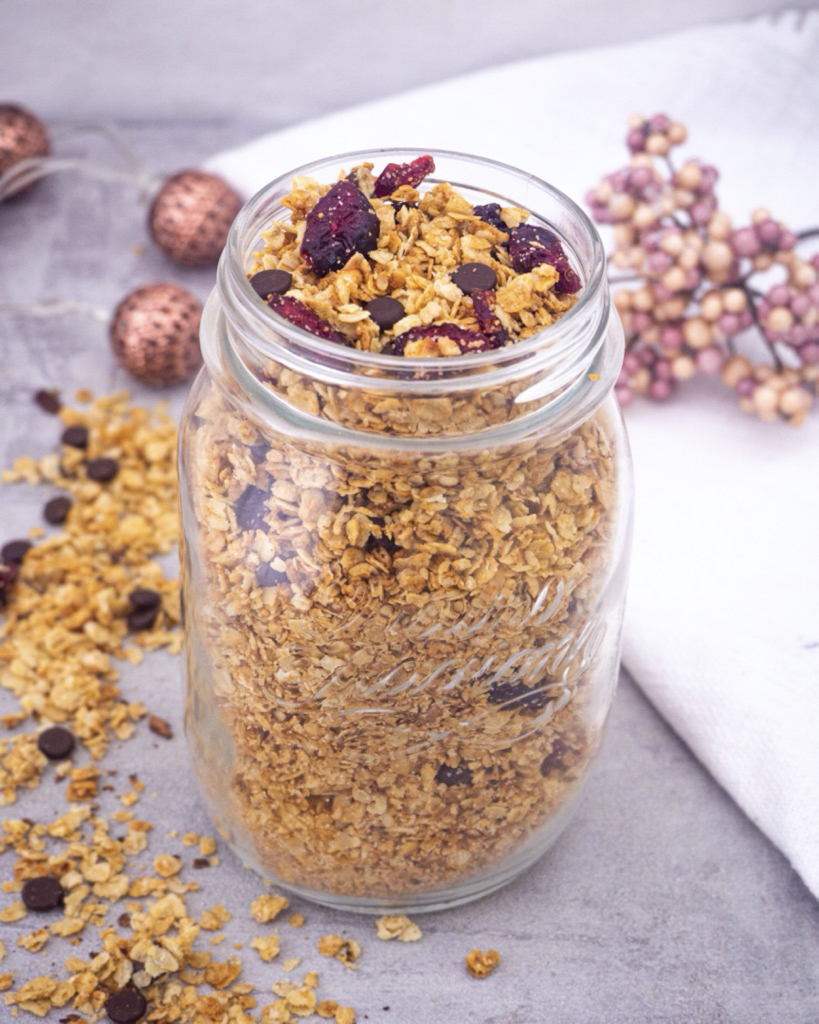 I used to buy granola in the supermarket but actually, it is very easy to make granola at home. I often didn't like the combination of the ready-made cereal, for example, I don't like raisins in my muesli and besides, ready-made granola in the supermarket is often full of sugar and other additives. That's why I have two very simple healthy granola recipes for you. There are no excuses not to make this granola recipe yourself because it takes no more than 5 minutes to prepare and only needs to be baked. By the way, it is also cheaper to make your own granola than to buy it in the supermarket.
What ingredients do you need for granola?

Today I have two delicious granola variations for you. For both recipes, you do not need many ingredients and you can vary them as you like. You need the following basic ingredients for the muesli:
Oats: For my Granola recipes I prefer to use old-fashioned rolled oats. Be sure to use gluten-free oats if you need gluten-free granola.


Oil: The oil is very important because it makes your granola crispy and that's what you want! For the recipes, I used neutral coconut oil. Flavored coconut oil gives the granola a delicious coconut aroma.


Nuts/seeds: I love to add nuts and/or seeds as they make the muesli even richer. For my Chocolate Coconut Granola, I used ground walnuts and pumpkin seeds and for the Cranberry Chocolate Muesli, I used nut butter.


Seeds: Seeds are a great plant-based protein source, so instead of or in addition to the nuts you could add chia, hemp or flax seeds.


Sweetener: As a sweetener, I prefer to use agave syrup. But you can also use maple syrup, coconut blossom sugar or date syrup.


Extras: Do you like dried fruits or shredded coconut? Then simply add the ingredients to your muesli. I love to use shredded coconut, cranberries or chocolate chips. But you should add dried fruits and chocolate chips only after baking!
If you try another variation of the Granola recipes, please let me know in the comments!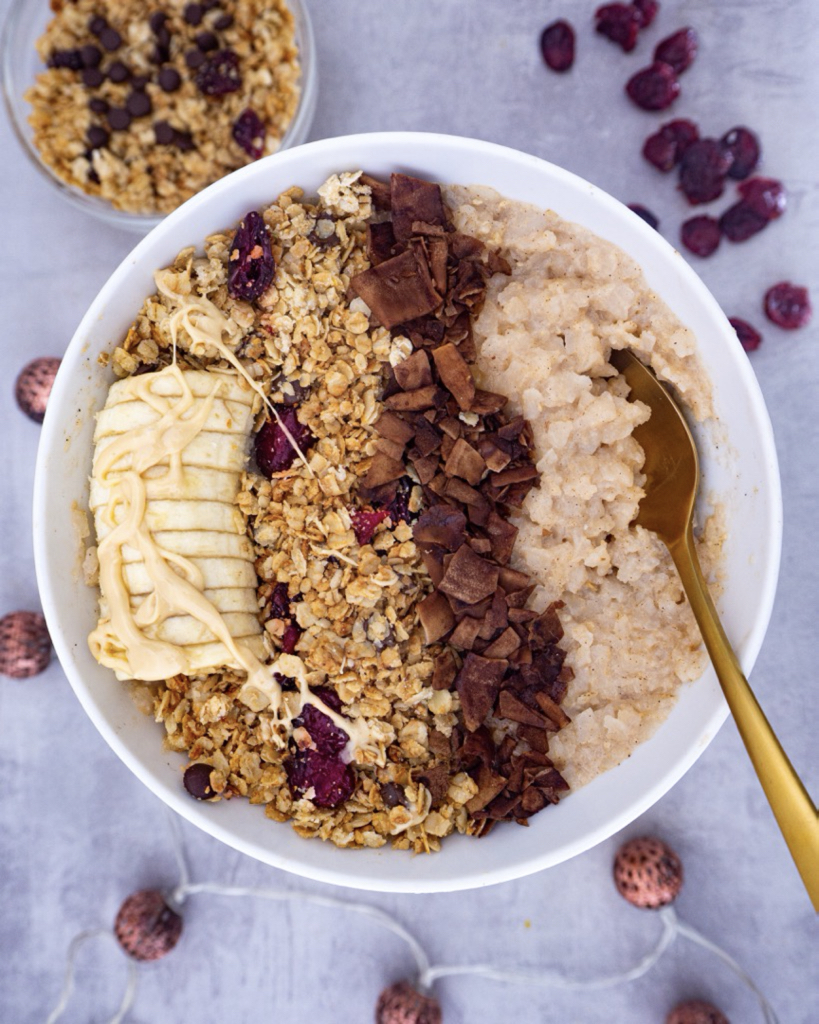 How to serve it and store it?

Ideas on how to use your granola:
Porridge with rice flakes
Overnight Oats
Yogurt
with a plant-based Milk
It is best to store your Granola in a jar, lunch box or metal tin. It´s perfect for meal prep because granola lasts a long time. But it doesn't last very long in my house because I find it so delicious and I like to use it regularly for breakfast.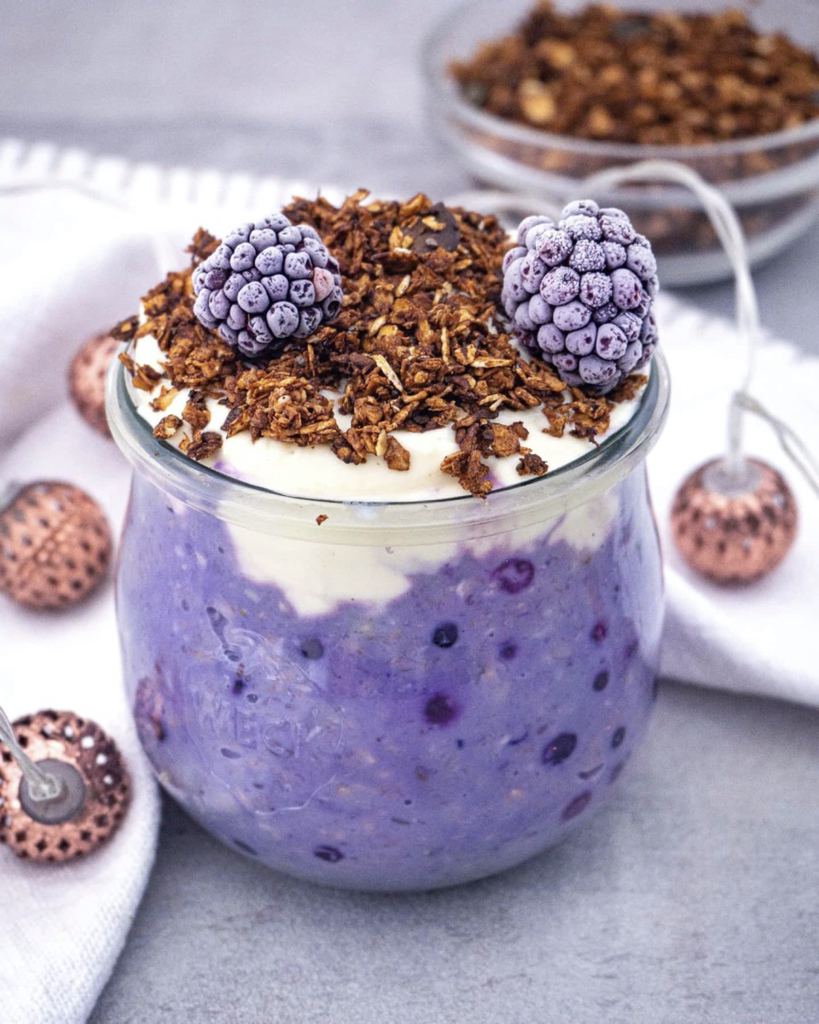 More yummy quick recipes with oats that you might also like:

How do you like those granola recipes?

I would be very happy to get feedback from you! If you try one of those Granola recipes, please leave me a comment with a ⭐️ rating. Are you active on Instagram? If you post a picture of this recipe, please link it to me with @plantiful.heart so I can see your creation! ?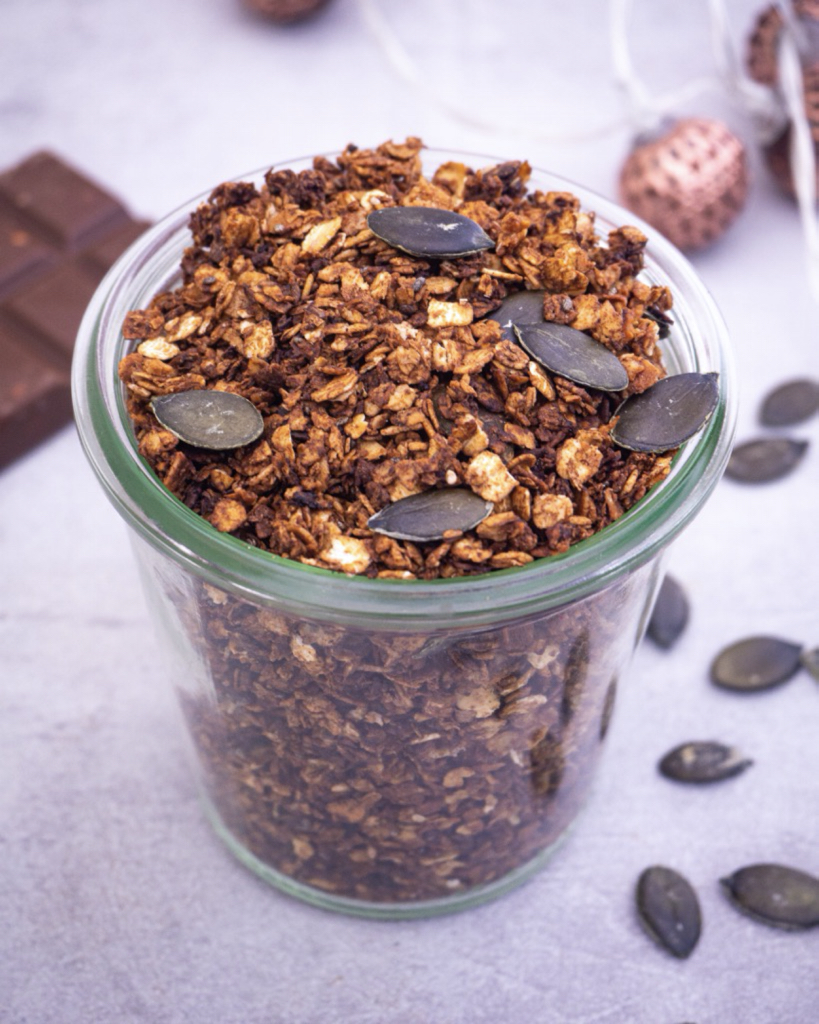 Ingredients
Cranberry Chocolate Chips Granola
300

gr

Oats

70-100

ml

Agave Syrup

As you like

60

gr

Cashew Butter

60

ml

Coconut Oil

50

gr

Cranberrys

50

gr

Chocolate Chips

20

gr

Hemp Seeds

1

pinch

of Salt
Chocolate Coconut Granola
300

gr

Oats

70-100

ml

Agave Syrup

As you like

60

ml

Coconut Oil

50

gr

Shredded Coconut

40

gr

Ground Walnuts

30

gr

Chocolate Powder

20

gr

Chia Seeds

20

gr

Pumpkin Seeds

1

pinch

of Salt
Instructions
Mix all ingredients in a bowl. It is important to mix everything well and if you use coconut oil, melt the oil before. When you make the first recipe add the chocolate drops and dried fruit after baking!

Spread the muesli on a baking tray lined with baking paper.

Bake your granola for about 15 minutes, stirring halfway. Make sure that your granola is only slightly golden brown and not darker. Otherwise it can become too bitter and it will not taste as good. Let your granola cool down – the crispier it gets.
Are you active on Pinterest? and do you like this recipe? Then you can pin the following picture ? You can find the Pinterest Button under the picture.