Sugar free Ice Cream Recipes (Vegan Nicecream)
Jump to Recipe
I am sitting on my newly designed balcony enjoying the sunny weather. During this weather, I love making banana ice cream or enjoying a delicious smoothie bowl. Banana-based ice cream is so quick and easy to make. You only need a few ingredients and it is so refreshing in the summer. Nicecream is a lot healthier because you make the ice cream yourself. That's why I recommend creating your own ice cream at home. You don't need an ice cream machine but a blender because frozen fruit and vegetables can only be crushed in a blender.


Are you guys as crazy about ice as I am? As soon as summer is here, I need ice cream every day 🙂 I used to buy ice cream constantly in the supermarket. I still do that but a lot less today. It is so much cheaper to make ice cream at home (like everything else). I also think it's great to fill the ice cream with other "goodies" like Ben & Jerry´s ice cream. For example, you can add cookie chunks or brownies, sprinkles, nuts or shredded coconut. I have a lot of fun with that, maybe you do too?! 😀


Why is this ice cream recipe so healthy?


For the banana ice cream recipes, you only need three ingredients: frozen bananas, another frozen fruit, and a little bit of milk. Of course, you can just use frozen bananas and milk.


Bananas are super satisfying and contain valuable nutrients for the body. Bananas contain fibre, vitamin C, B vitamins, potassium as well as magnesium. I eat bananas regularly, as you may have seen from the large number of banana recipes I have. Banana bread or banana muffins as a snack also satisfy immensely and it is absolutely delicious. Together with frozen or fresh berries, this is an unbeatable combination because berries are also rich in vitamins and contain lots of antioxidants.


This banana ice cream is sugar–free. It consists of natural sweetness. You don't really need to use any extra sweeteners. In comparison to the store-bought ice cream which contains a lot of sugar, this variant is also a lot healthier. Since you already know that I like my desserts very sweet, a sweetener is very important for me. At the moment I like to use maple syrup but I also like agave syrup.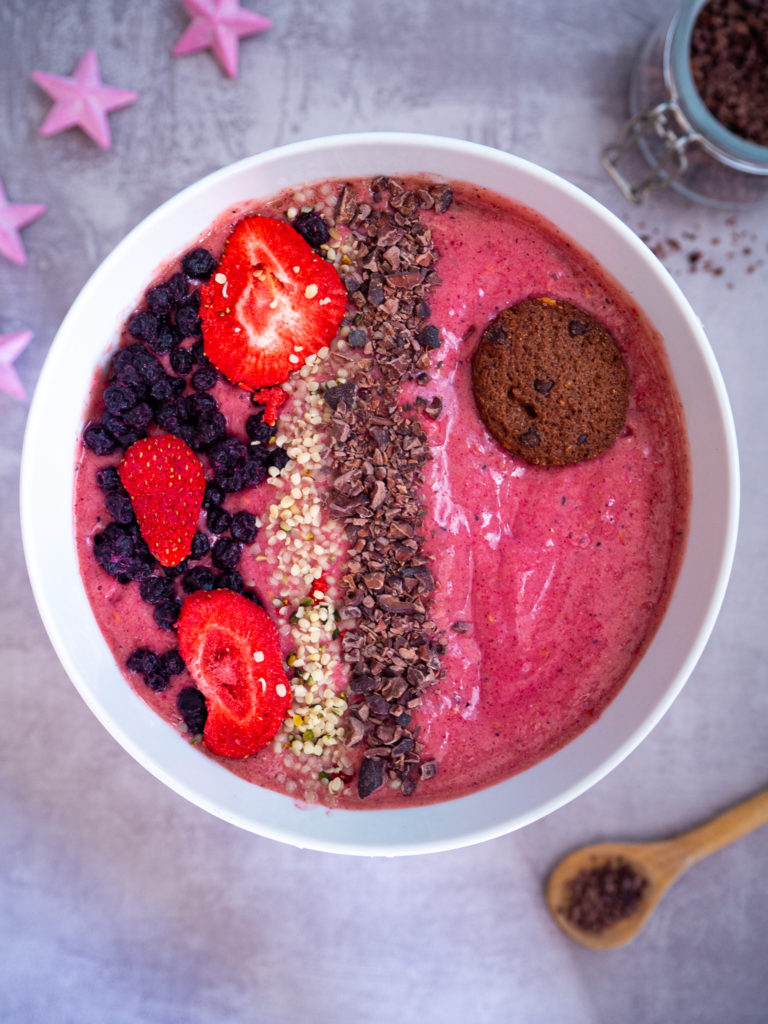 Nicecream without Bananas?


Don't you like bananas? You can make Nicecream without them. You can do that for example with frozen coconut milk. It actually works with sweet potato too. You cook it beforehand and then simply freeze the potato.


Tips and tricks for a perfect sugar free ice cream


Use ripe bananas because your ice cream will be sweeter
Coconut milk makes banana ice cream even creamier
Cut the bananas into slices and then freeze them to make the bananas easier to use
Mix only frozen fruit together so you can keep your ice cream for a longer time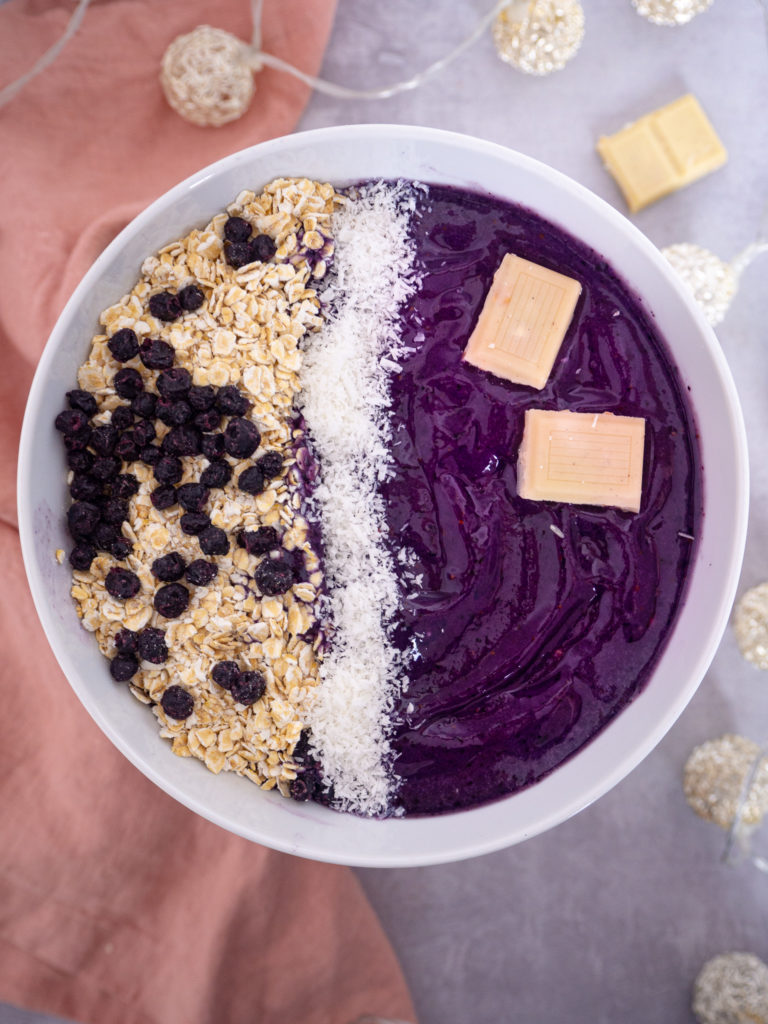 I would be very happy to get feedback from you! If you try one of these ice cream recipes, please leave me a comment with a ⭐️ rating. Are you active on Instagram or Facebook? If you post a picture of one of these recipes, please link to me with @plantiful.heart so I can see your creation! ?


Under the recipe, you'll find a picture I made especially for Pinterest to pin. With the red P (desktop view: left side, mobile phone view: bottom right) you can also simply pin a picture of your choice. If you like this recipe, you can pin it on your Pinterest board.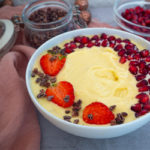 Ingredients
Blueberry-Banana-Ice Cream
2

frozen bananas

1

cup

frozen blueberries

50 – 100 gr. blueberries

a little bit of milk

1 – 2

tbsp

maple syrup

EXTRA
Mango-Banana-Ice Cream
2

frozen bananas

1

cup

frozen mango

50 – 100 gr. mango

1 – 2

tbsp

maple syrup EXTRA

EXTRA

100

ml

creamy coconut milk
Strawberry-Banana-Ice Cream
2

frozen bananas

1

cup

frozen strawberries

50 – 100 gr. strawberries

1 – 2

tbsp

maple syrup

EXTRA

a little bit of milk
Instructions
Cut bananas into slices and freeze them overnight.

Put bananas in a blender with a little bit of milk and puree until creamy.

Add the rest of the frozen fruit. Mix everything together until you get a creamy consistency.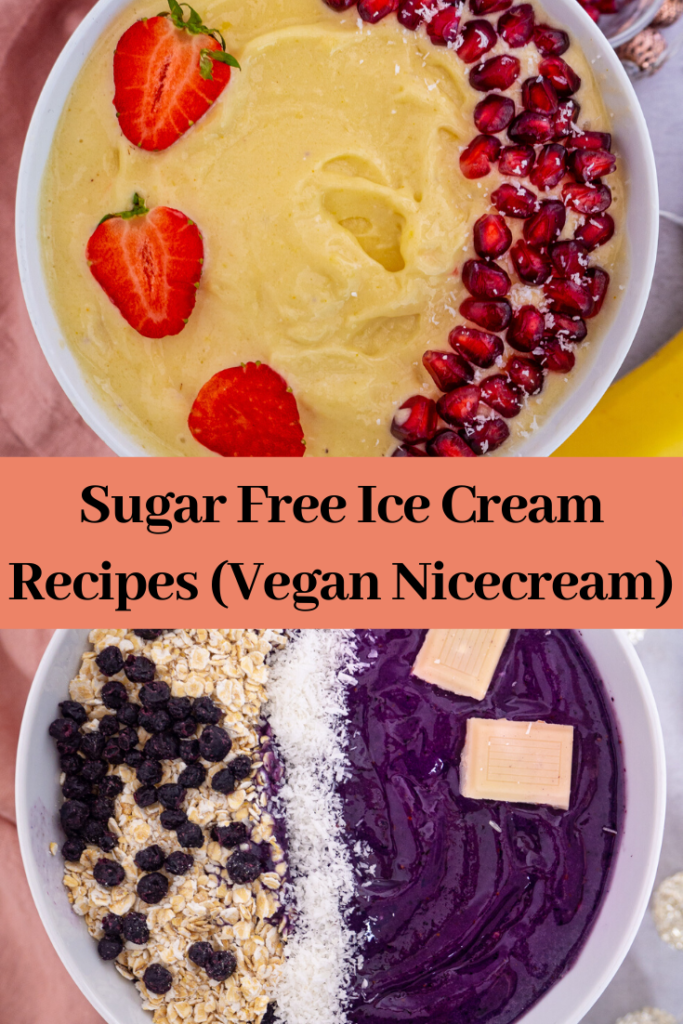 *This page contains affiliate links. When you order a product from these links I get a small commission. Of course, there are no additional costs for you.