Two savory and simple pumpkin meals (gluten free)
Jump to Recipe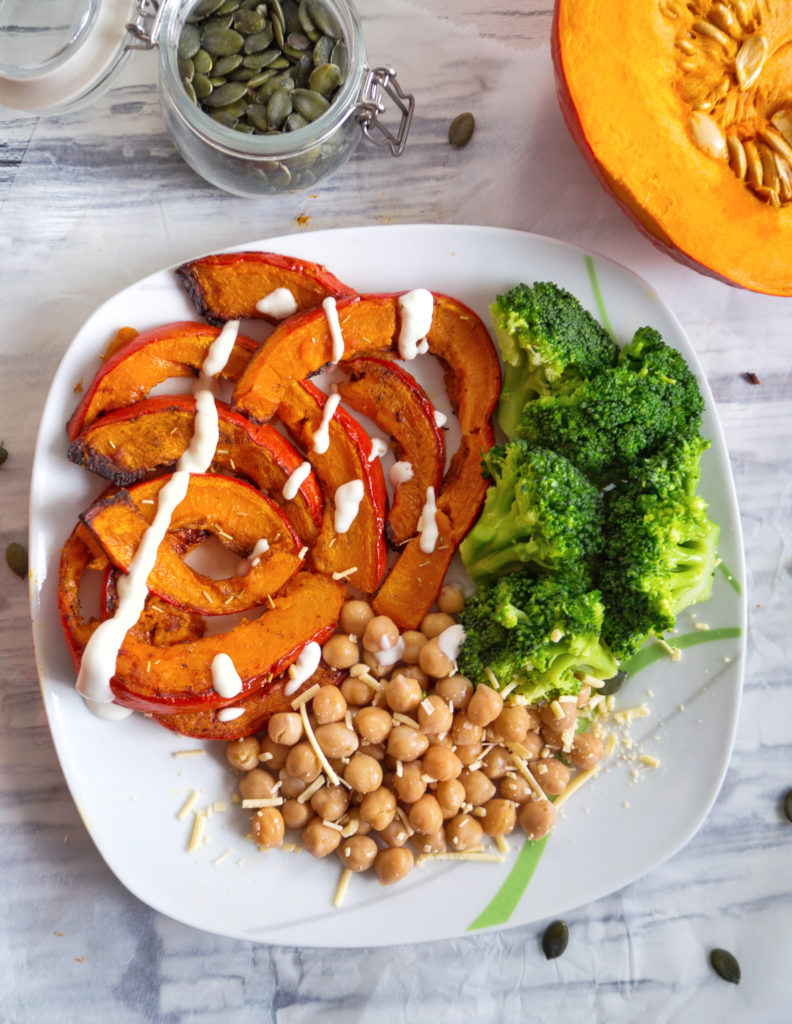 Savory and simple pumpkin meals


As promised I have two savory and simple pumpkin dishes for you this time. I have become a big pumpkin fan this year. I liked pumpkin before but this year I've tried some new delicious variations and it´s great what you can do with a pumpkin. Especially the pumpkin pancakes surprised me. The pumpkin can also be used for gluten-free dishes (such as pumpkin bread or sweet desserts).


Why use fennel more often?


I prepared both pumpkin versions in the oven. The first version is a kind of Buddha Bowl. I think potatoes and pumpkin go very well together. The fennel adds a very good flavor. Fennel also goes very well with oven vegetables. Personally, I think you could use fennel more often because it is very aromatic and low in calories. It also has a positive and calming effect on certain gastrointestinal problems such as flatulence. Fennel is also rich in vitamin C and iron, so it's worth using it in your meals from time to time.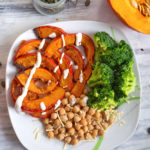 Ingredients
1/2

Hokkaido pumpkin

1/2

can Chickpeas

1

Broccoli

Extras:

Vegan Aioli and Cheese
Instructions
Cut the Hokkaido pumpkin into slices and the broccoli into small pieces

Season your vegetables with garlic, salt, pepper and olive oil

Roast for 20 minutes in the oven at 200° (it should be soft)

Then I added the vegan cheese and the aioli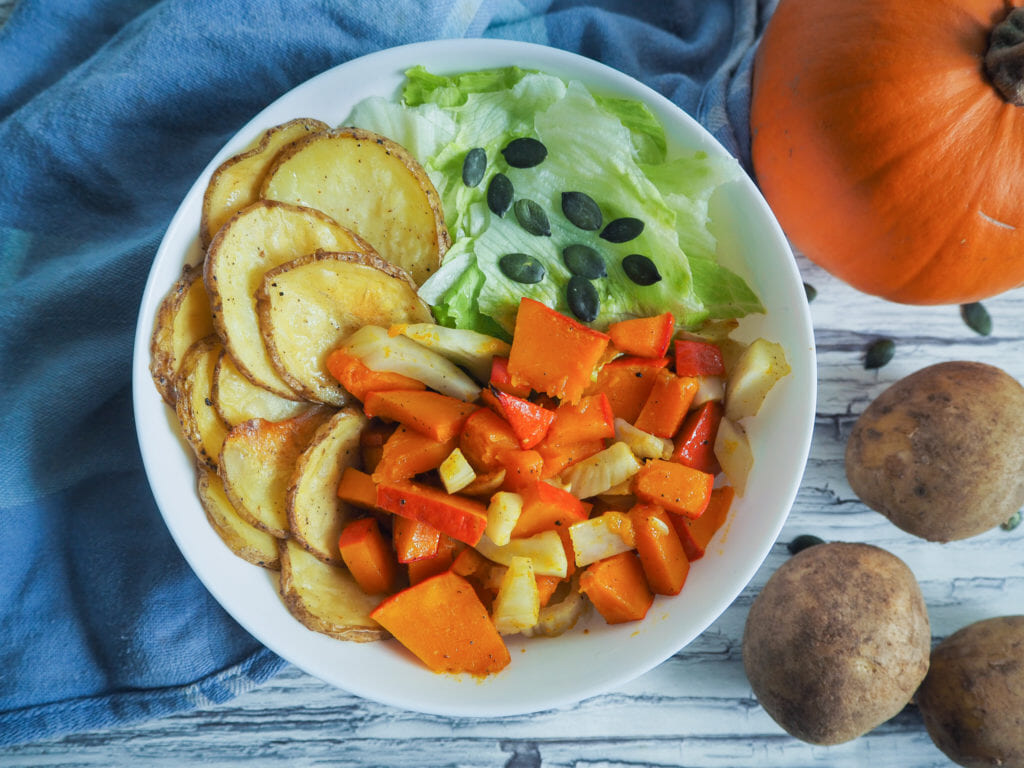 Potato slices with pumpkin and fennel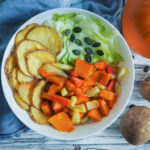 Ingredients
4

Potatoes

1/2

Hokkaido pumpkin

1

Fennel

1

Onion

Salad

Pumpkin seeds
Instructions
Cut the potatoes into slices, cut the pumpkin into small pieces as well as the fennel and also the onion into small pieces

Place the vegetables on a baking tray lined with baking paper

Season to taste (e.g. salt, pepper and olive oil)

Roast for 20 minutes in the oven (200°) (the potato chips should be crunchy and slightly brownish)

Add salad and pumpkin seeds
Healthy Nutrition


These dishes are very simple, quick to prepare and also very healthy. There are so many ways to eat healthy despite a long working day. Of course, you can also prepare the meal the evening (weekend) before, warm it up the next day and enjoy it during the break. In the end, there are no excuses not to eat healthy. I hope I can help you out with my recipes because it is so important to keep your body healthy and that you do something good for you. A healthy diet helps not only the body but also the psyche.


Are you interested in nutrition? I have already written a detailed article about a plant-based diet. I explain what a plant-based diet means and what the benefits are.