Basic Chia Pudding and a Baked Apple Variation (gluten free, sugar free)
Jump to Recipe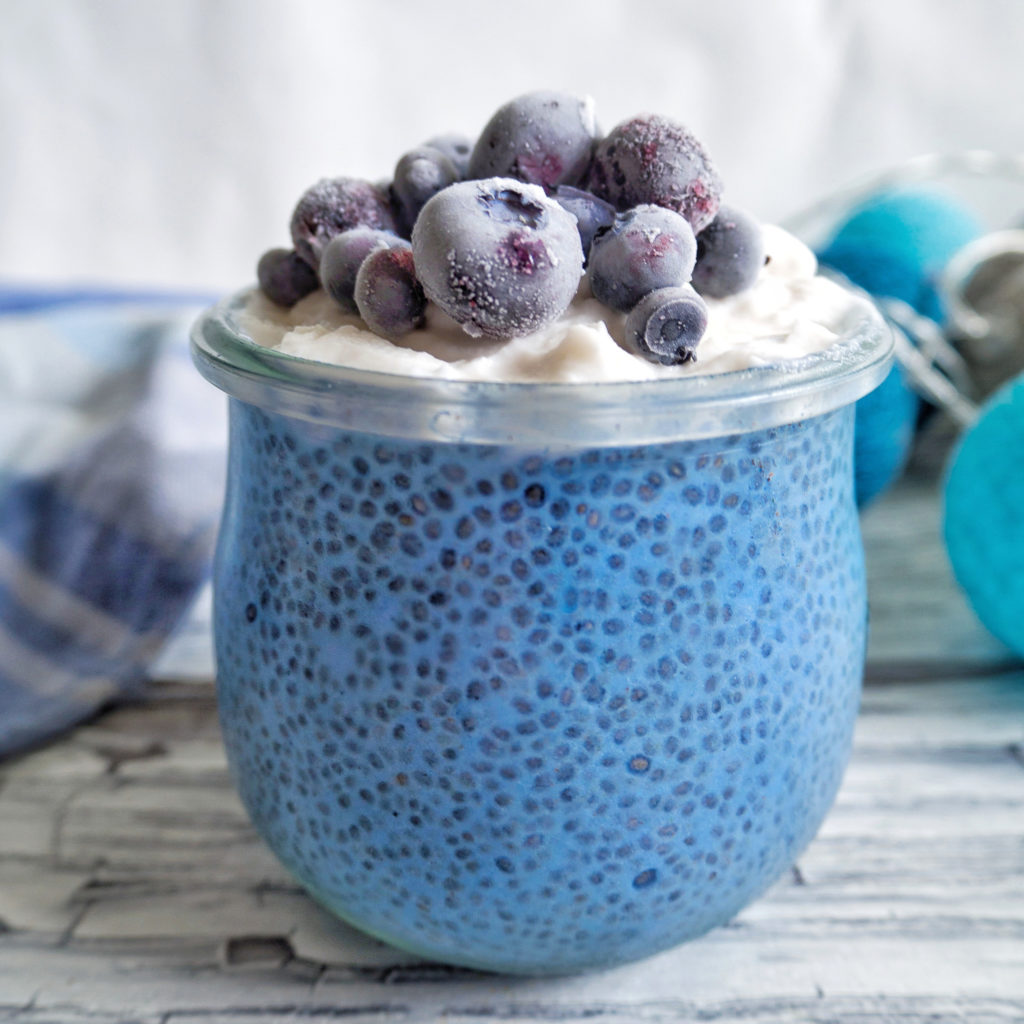 Chia Pudding – healthy classic breakfast


Chia Pudding is a healthy classic breakfast variation or very good as a snack in between. I think that Chia Pudding is a good healthy alternative to a standard breakfast like rolls, toast or unhealthy chocolate cornflakes. The pudding is especially suitable for people who pay attention to a clean eating diet or for those who don't like to eat much in the morning. Firstly you can prepare the pudding very quickly and secondly you supply your body directly with important nutrients.


Superfood – Why?


Chia seeds are not called "superfood" without reason because even a small amount of the seeds provides the body with a lot of antioxidants, healthy fatty acids, proteins, vitamins and minerals. There are also so many different ways to make Chia Pudding. On the one hand it can be mixed with chocolate and peanut butter or on the other hand with fruit and smoothie powder. There are no limits. In fact you can mix everything you like together. That's why I enjoy preparing different kinds of Chia Pudding.
In this article I will introduce you to the basic recipe and a baked apple Chia Pudding variation.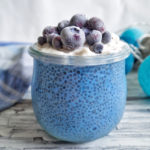 Ingredients
40

gr

Chia seeds

250

ml

Plantbased milk

2

tsp

Agave syrup
Instructions
Mix everything well together and then put it in the fridge, let it rest for about 1 – 3 hours or overnight, then you have the perfect pudding consistency.
For the baked apple variation you don't need so many ingredients. First you prepare the Chia pudding as mentioned above. Only here I have added about 3 tablespoons of coconut yoghurt. I think yogurt makes the consistency even creamier, I like that very much.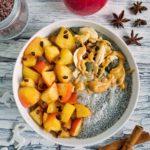 Ingredients
1

Apple

2-3

tsp

Cinnamon

or speculoos / gingerbread spice

2

tsp

Agave Syrup
Toppings:
Cocoa Nibs

Nuts

Peanut Butter

Pumpkin Seeds
Instructions
Cut apple into small pieces

Then add Agave syrup in a pan, after that add apples and spices

Fry everything together under medium heat for a few minutes and turn the apples regularly